I took Sully to church today and he did AMAZING.
He slept when the loud music started and then woke up with about 15 minutes left of the service. He played with his giraffe teether and then decided it was a good time to poop LOUD. If the guy in front of us wasn't nodding off he would have definitely heard. I only know he was nodding off because his wife kept elbowing him to wake up.
I took these pictures before we left for church.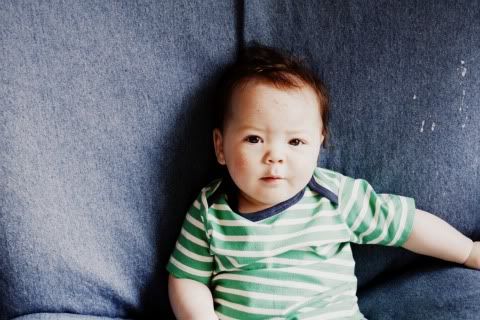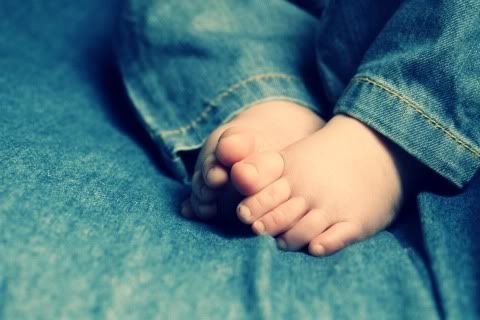 I LOVE these expressions!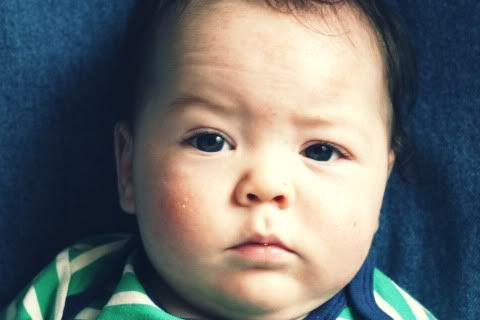 Check out the eyebrow control...ha!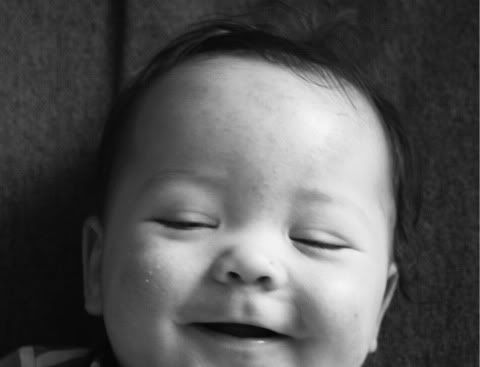 We also took a family walk to Starbucks and ate some yummy meals today. Sully has been rolling over both ways and pushing himself backwards. He is never where I put him down anymore, he's moving around! He also loves grabbing things with his fingers, he is so determined and I love seeing him discover new things. So fun!
~Megan