While I was in Phoenix, I went on a vintage treasure hunt of sorts at Goodwill.
I am not usually very lucky there but this time was different. I found some great things. Like these old patterns, barely used from the 1970's. I want to make some of these outfits and see how they turn out. I may alter some things a bit but we'll see...should be FUN!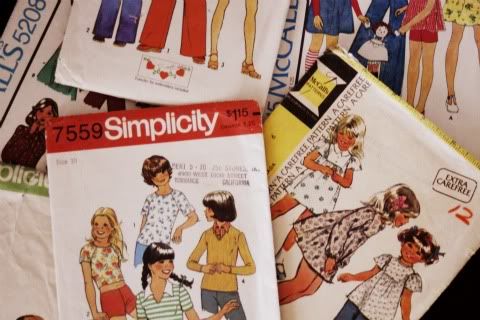 Don't you think the "models" are so cute?


I also got these two fabrics that have a vintage vibe. I am thinking about making a dress out of one of them. Who knows?
THEN I came across some adorable little girl clothes. I am aware that I don't have a little girl to put in these right now but maybe I will later, or I can give them as a gift to someone having a baby girl. I just couldn't pass these up.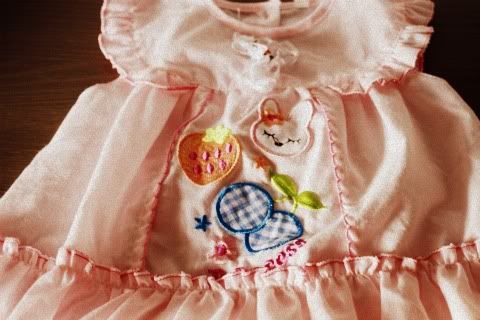 I think this dress is darling.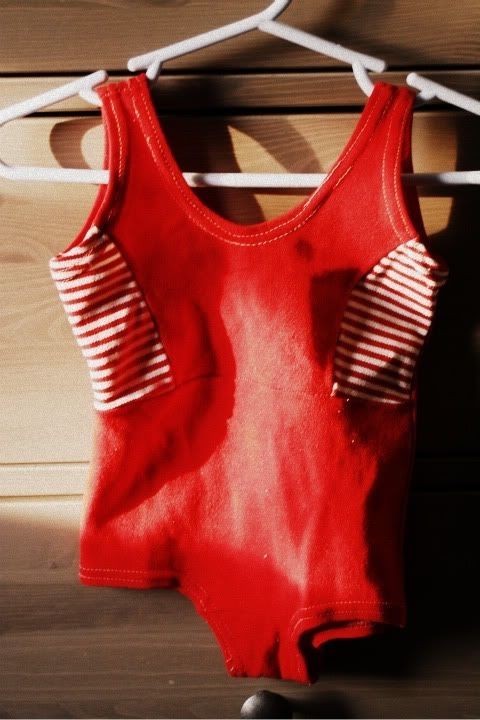 Not even sure what to say about this amazing tiny swimsuit. It is in such great shape, I could see this as a decoration maybe framed on the wall in a little girl's room. Lots of possibilities with this one.
I know this little number is handmade because I could see the notching on the seams. Cute! I love handmade things.
Here's the back. There are bloomers and its reversible too.
Now this little boy outfit warms my heart. It is so cute on Sully. It already fits and I am thinking he'll wear it for Easter.
Here's the back :)
This has turned into the longest post (for me) but I can't leave with out a picture or two of my sweet boy today.
We had fun at the stroller exercise group this morning. I look forward to playtime with Sully every day and today he rolled tons and reached out his hands to grab everything and anything he could. He also likes to stand up when I hold his hands.
~Megan